By clicking on the Speaker Icon
in the Listen column your browser will open a new tab and play that sermon. If you click on another Speaker Icon that same browser tab previously opened will play that new sermon abandoning the previous.
If you want to save the file to your hard-drive, then click on the File Download Icon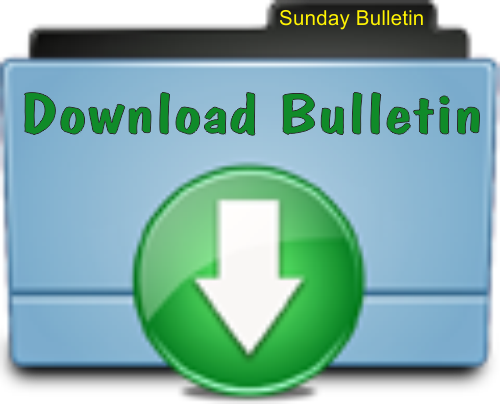 in the Download column. Firefox, Chrome, Opera, and MS Edge all now support this funtionality!
Some sermons are available as videos! Clicking on the
will open a new tab with that video.
Date
Sermon Title
Scripture
Preacher
April 28, 2019
Grace and Resurrection Kindness


Alive and Disciplining!

Luke 24:25-27
Rev. Neal Ganzel
April 21, 2019
Grace and Resurrection Kindness


Grace's Gift

Ephesian 2:6-7
Rev. Neal Ganzel
April 14, 2019
Grace Comes to God's House


Grace's Gift

Matthew 21:12-14
Rev. Neal Ganzel
April 7, 2019
Sacrament as the Word of Grace


Grace's Gift

Acts 20:32
Rev. Neal Ganzel
March 31, 2019
Victorious Grace


Grace's Gift

2 Corinthians 9:8-9
Rev. Neal Ganzel
March 24, 2019
Transformer of Our Lives


Grace's Gift

2 Corinthians 12:7-10
Rev. Neal Ganzel
March 17, 2019
Life Shaping Power


Grace's Gift

1 Corinthians 15:9-11
Rev. Neal Ganzel
March 10, 2019
A Close Companion


Grace's Gift

Galatians 5_16,18,25,_6_18
Rev. Neal Ganzel
February 24, 2019
Repentance


Grace's Gift

Acts 5:3; 11:18
Rev. Neal Ganzel
February 17, 2019
Grace's Gift!


Victorious Grace

Ephesians 2:8-9
Rev. Neal Ganzel
February 3, 2019
Lavished Grace!


Victorious Grace

Ephesians 1:3-10, Foc. 7-8
Rev. Neal Ganzel
January 20, 2019
No Substitute for Grace!


Victorious Grace

Galatians 2:20-21
Rev. Neal Ganzel
January 13, 2019
Definition is Everything!


Victorious Grace

Revelation 22:21
Rev. Neal Ganzel
January 6, 2019
Looking Forward—Looking Back


Victorious Grace

Phil 3:13-16; Deut 8:1-3
Rev. Neal Ganzel